Эвиденциальность VS. Деавторизация высказывания (на материале англо- и белорусскоязычных публицистических текстов)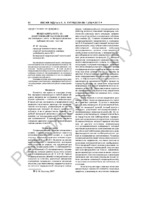 Authors
Date
2017
Publisher
Another Title
Evidentiality VS. Sentence deauthorization (on the material of English and Belarusian newspaper texts)
Bibliographic entry
Басовец, И. М. Эвиденциальность VS. Деавторизация высказывания (на материале англо- и белорусскоязычных публицистических текстов) / И. М. Басовец // Веснiк Магiлеускага дзяржаунага унiверсiтэта. Серыя А. Гуманiтарныя навукi: Гiсторыя. Фiласофiя. Фiлалогiя. - 2017. - № 1. - С. 80-83.
Abstract
На материале современной англо- и белорусскоязычной прессы в статье раскрывается понятие "деавторизация высказывания" и сопоставляется с понятием "эвиденциальность". В ходе анализа обнаруживаются общие и отличительные черты исследуемых понятий. Устанавливается, что основные различия между ними заключаются в типе референции и семантике субъекта.
Abstract in another language
Based on the materials of modern English and Belarusian newspaper texts the article focuses on the concept "sentence deauthorization" and compares it to the concept "evidentiality". The analysis results in statement of common and distinctive features of the studied phenomena. It is defined that the main distinctions between the mentioned concepts lie both in the type of reference and semantics of the subject.
Collections