Каким быть протестантскому храму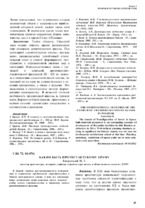 Authors
Date
2012
Publisher
Another Title
What should то be а protestant church
Bibliographic entry
Лаврецкий, Н. Г. Каким быть протестантскому храму = What should то be а protestant church / Н. Г. Лаврецкий // Архитектура : сборник научных трудов / редкол.: А. С. Сардаров (гл. ред.) [и др.]. – Минск : БНТУ, 2012. – Вып. 5. – С. 25-29.
Abstract
В данной статье рассматриваются исторические и социальные предпосылки строительства в Минске лютеранского храма, а так же анализируются возможные пути решения этого вопроса - выбор места строительства и характер самого архитектурного проекта.
Abstract in another language
This article describes the historical and social preconditions for the construction of the Lutheran church in Minsk as well as analysis of possible solutions to this problem such as the choice of the construction place and architectural design.
View/Open
Collections