От лоджии к гелио-теплице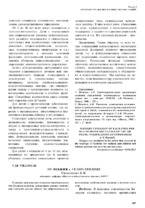 Authors
Date
2012
Publisher
Another Title
From loggia то the helio-hothouse
Bibliographic entry
Прокопенко, К. И. От лоджии к гелио-теплице = From loggia то the helio-hothouse / К. И. Прокопенко // Архитектура : сборник научных трудов / редкол.: А. С. Сардаров (гл. ред.) [и др.]. – Минск : БНТУ, 2012. – Вып. 5. – С. 107-113.
Abstract
В статье описывается изменение традиционного для Беларуси решения организации летних помещений (лоджий) жилых зданий, для эффективного использования особенностей климата в течение всего года.
Abstract in another language
This article deals with changing of traditional Byelorussian method of summer placements (loggias) creation in residential buildings, for efficient usage of climate properties during the all year cycle.
View/Open
Collections