Микросенсоры контроля водорода для водородного транспорта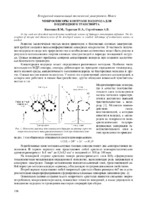 Date
2006
Publisher
Bibliographic entry
Колешко, В. М. Микросенсоры контроля водорода для водородного транспорта / В. М. Колешко, И. А. Таратын, А. В. Сергейченко // Теоретическая и прикладная механика : международный научно-технический сборник. – Вып. 20. – 2006. – С. 196-197.
Abstract in another language
In this work are described microelectronic metalloxide sensors of hydrogen concentration definition. The description of designs and characteristics of the developed sensors is resulted. Advantage of multisensors systems is marked.
View/Open
Collections